Indosat Ooredoo Hutchison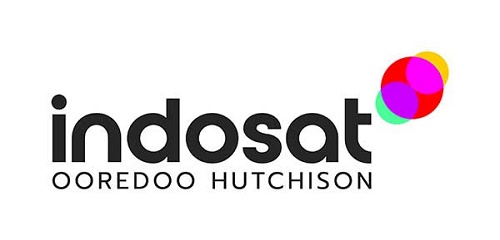 Deskripsi Perusahaan
PT Indosat Tbk adalah salah satu perusahaan penyedia jasa telekomunikasi dan jaringan telekomunikasi di Indonesia. Perusahaan ini menawarkan saluran komunikasi untuk pengguna telepon genggam dengan pilihan prabayar maupun pascabayar dengan merek IM3 Ooredoo, jasa lainnya yang disediakan adalah saluran komunikasi via suara untuk telepon tetap (fixed) termasuk sambungan langsung internasional IDD (International Direct Dialing). Indosat Ooredoo juga menyediakan layanan multimedia, internet dan komunikasi data (MIDI= Multimedia, Internet & Data Communication Services)
Kabar baik bagi pelamar yang tertarik untuk bekerja di Indosat Ooredoo Hutchison. Saat ini sedang membuka lowongan kerja terbaru dalam rangka mencari calon pegawai/karyawan yang siap untuk bergabung dan bekerja. Informasi lebih lanjut simak keterangan dibawah ini:
Lowongan Kerja Indosat Ooredoo Hutchison
Lokasi; Jakarta, Tipe Pekerjaan; Full Time, Pendidikan; S1 S2, Pengalaman Kerja; 0-2 Tahun, Jumlah Formasi; 1
iAccelerate Program 2023
Indosat Ooredoo Hutchison iAccelerate Program is a 1-year career development program for graduates and early professionals looking to accelerate their careers and help shape Indonesia's digital landscape. The program aims to create Indosat Ooredoo Hutchison future leaders through a two 6-month rotation period with strong focus on coaching, mentoring, culture immersion, and technical skills enhancement. Upon completion of the program, successful candidates have the opportunity to continue 1-year functional development program, accelerate their career, and hired as permanent employees.
Why iAccelerate?
iAccelerate is an innovative, best-in-class graduate acceleration program for Indonesia's best young talents. The program offers candidates that aspire to develop their career within Technology, Commerce, and Finance track.
Create an impactful working experience with international exposure in Ooredoo Group by joining the Telco Company which has a consistent presence and strong legacy in Indonesia's history. The unique, one-of-a-kind program offers selected candidates with:
All-around Self & Career Development by learning directly from top-notch leaders through coaching and mentoring while enhancing technical skills
Strong learning culture through advanced digital technology, learn from nation-wide business operations, anytime & anywhere
Make an impact through meaningful work, join our mission to advance the nation by improving human connectivity, and providing digital access to everyone
Fun, supportive, and collaborative working environment enabling work-life integration in an international setting
Perks of joining iAccelerate?
All around learning experience
Digital working support
National and global network
Competitive remuneration and benefit
Future employability skill workshop
Fast track career path and opportunity to be permanent position upon completion
Requirements
Bachelor degree (S1) or Master Degree (S2) from reputable university with minimum GPA 3.2
Fresh graduate up to 2 years experience
Majors within Technology, Commerce and Finance track such as Information System, Computer Science, Informatics Engineering, Mathematics and Statistics, Electrical Engineering, Marketing and Business Management or any related educational background
Passionate in data analytics, sales and marketing, telecommunication and technology, and finance accounting
Strong leadership experience, active in organization or impactful activity inside and outside campus
Fluent in English
Berikut Tahapan Pendaftaran
kirim CV dan berkas lamaran terbaru Anda ke:
Batas pendaftaran tanggal 31 juli 2023
Pada setiap tahap seleksi berlaku sistem gugur. Hanya kandidat terbaik dan memenuhi persyaratan yang berhak mengikuti tahap seleksi berikutnya. Pelamar wajib mengabaikan pihak-pihak yang menjanjikan dapat membantu kelulusan dalam proses seleksi.